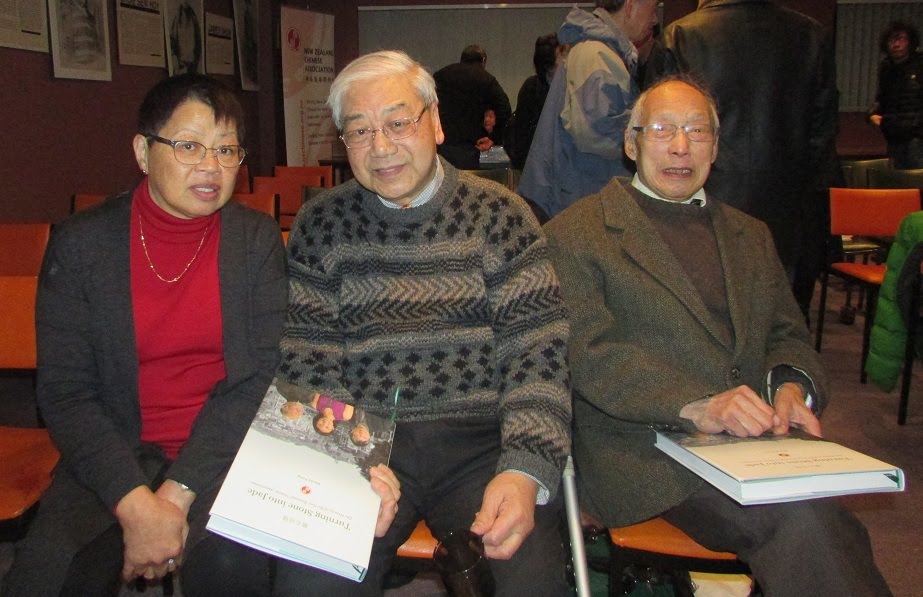 15 July, 2015
Gordon Wong
Published with support from the Chinese Poll Tax Heritage Trust, "Turning Stone into Jade" is the long anticipated book telling the story of the New Zealand Chinese Association. The Dunedin event to launch the book was attended by many past and present members of the Otago Southland Chinese Association on 9 July 2015 at the clubrooms on King Edward Street.
NZCA was represented by Immediate Past President Virginia Chong and the authors and editors by Liz Ngan. Teresa Chan spoke on behalf of OSCA and Linus Chin presented copies of the book to:
George Wong – our longest serving committee and life member
The following substantial contributors

Sin Phua
Mr. and Mrs. Peter Lee
A number of books were sold on the night and many old friends were reacquainted.
Sadly, author David Fung passed away while launching the book in Christchurch on July 23rd.